Digital marketing is the modern marketing which has now become the number one marketing today. As the world is shifting more towards the internet, it likes to have things come at the doorstep. That's the reason every company, no matter small or big is now focusing on reaching people through the internet.
Many people ask that can they do digital marketing by themselves? I will say YES YOU CAN! But you have to it systematically or like a professional.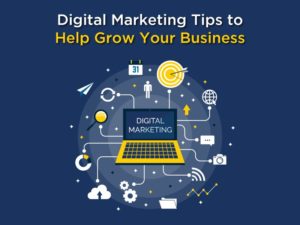 Here are the Tips for Doing Digital Marketing like a Pro: –
On your website, use proper keywords for your business. Suppose, if you have an online business of clothing, then you can use keywords like Clothing, stylish wear, traditional wear, etc.
Do an attractive web design, which will set a theme for your business and attracts the customer to have a good feeling fro you.
Write content that is easy to understand and let people feel curious about knowing more about your business.
Design Graphic which relates to your business. Never use a copyrighted graphic on your website.
Focus on the quality of the presentation of your product. The nicer your present it the more chance it will get to engage audiences.
Run ad campaigns after proper research of your targeted audience. This will be a great help for your business as only those people who are interested in your business will find you and get a chance to engage with your business.
So, these are tips to guide you in doing digital marketing and attract the customer most. If you think you can do that, it will good. But if not, you can choose a good Digital Marketing Company in Indore for a balanced and professional approach. It's all up to you.