There are 2 types of businesses B2b and B2C, So first of all, we need to find the difference between B2B and B2C SEO services.

We're B2B Experts
As an SEO service provider to B2B companies, we have honed our skills on researching and understanding the marketing challenges of industry. To thrive business online we provide customized SEO solutions to B2B companies after analyzing their key parameters such as the target audience, lead time, profit margins and other business objectives. Our data driven SEO campaigns are tailored to overcome the present B2B marketing challenges.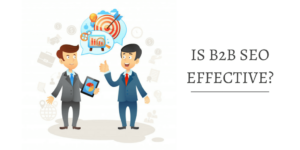 Our proven SEO strategies are designed keeping in view the marketing techniques of competitors. To derive the best we examine and research core competitor for each of our SEO campaign. This helps us focus on long term strategies for achieving long term results.
For enquiries call 9340526843 or fill this form for a call back.