Social media has now become a platform for many talented people, more opportunities have been open and as a result, more people are coming out. Social media platforms like YouTube, Facebook, Instagram, and LinkedIn has given fame to many aspiring people.
After realizing that, many other aspiring talented people also want to showcase their talent to the huge general public, but since the competition is getting tougher as these social media platforms have become a source of income too, it becomes difficult for them to reach to their audiences. Thus, some people either buy followers or some belief in organic reach.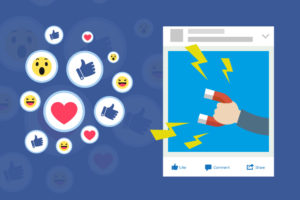 Organic reach is healthy for the brand but it grows slow and solely depends on the quality of content and hard work by the person. While inorganic followers can make your account look spam in the eyes of the application or website. For EG. Youtube, Facebook,
and Instagram have their team to check on spam accounts.
Now The Question is How Can We Increase our Reach Organically?
It's a long and continuous process, but it can be done ultimately if we do these things: –
Use proper hashtags related to the posts we are sharing.
Tag people who have reached.
Share to the people who are interested in your posts and don't mark it as spam.
Make your photos, videos attractive.
Emphasize on providing quality.
Also, you can choose the good Digital Marketing Company in Indore which can guide you and ensure your growth.